Response
Crisis-Tested Experts Responding Wherever Disaster Occurs
Decades of Experience Responding on the Worst Days
CTEH has a long history of supporting clients in emergency conditions, whether onshore, over water, or offshore; involving railroads, vessels, refineries, or pipelines; or assisting with natural disasters like floods, hurricanes, and earthquakes. CTEH works with Federal and State government agencies and industries in addressing chemical hazards that may impact worker and/or public safety and the environment. CTEH experts have a solid reputation of providing sound solutions to complex problems faced by clients during incidents.
Highlights:
Large-scale, rapid, professional response across five states
Routinely partners with both government and private groups
CTEH toxicologists provided crisis communication to communities concerned about exposures
Our Response Capabilities in Practice
Perhaps no project better illustrates CTEH's ability to respond swiftly than the unfortunate events of April 2010. CTEH staffed over 1,250 professionals related to the MC252 Release in the Gulf of Mexico. Our experts and staff provided environmental sampling support throughout the coastal and offshore waters of Florida, Alabama, Louisiana, and Mississippi. CTEH environmental scientists were responsible for the collection of representative tarball samples for comparative forensic fingerprinting, as well as, response samples of soil, sediment, and water for constituents indicative of hydrocarbons and chemical dispersants. Other CTEH scientists were responsible for the collection of fixed station and mobile air samples to demonstrate the protection of communities potentially effected.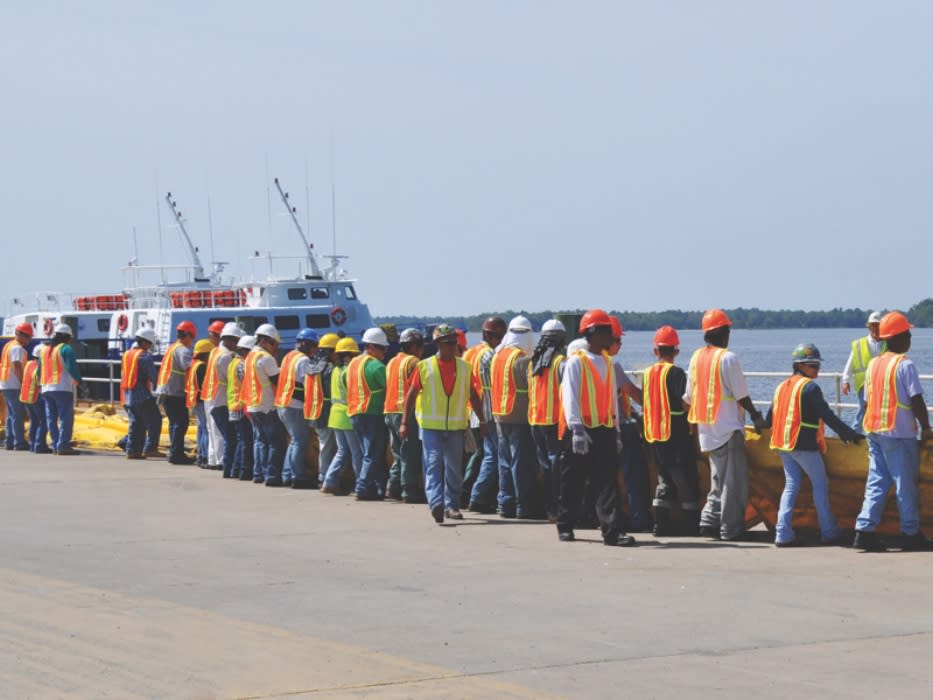 Adapting to Evolving Situations
CTEH Toxicologists were heavily involved within in the Public Health Unit established for the response. They coordinated daily with regulatory counterparts in the State Departments of Health to review and compare worker exposure data to applicable risk-based standards, prepare daily data summaries, and recommend issuance of health advisories, as necessary. Additionally, in response to the rapidly expanding response workforce, CTEH was asked to develop a program to onboard new responders, provide required safety training, and design industrial hygiene programs for the protection of the response community. Our industrial hygienists designed IH programs from the ground up for the entire organization which eventually numbered approximately 30,000+ individuals.
Data Gathering and Reporting
The program included exposure assessments, heat stress assessments, ergonomics, noise, ventilation, and indoor air quality components. We collected over 450,000 real-time readings and had a total of 28 fixed station monitoring located in communities during the response. Personnel were also responsible for collecting and reporting exposure assessments for over 25,000 employees, meeting regulation requirements of report deliverable within 15 days. All data collected went through a rigorous data quality control program before reporting and presentation to employees and regulatory agencies.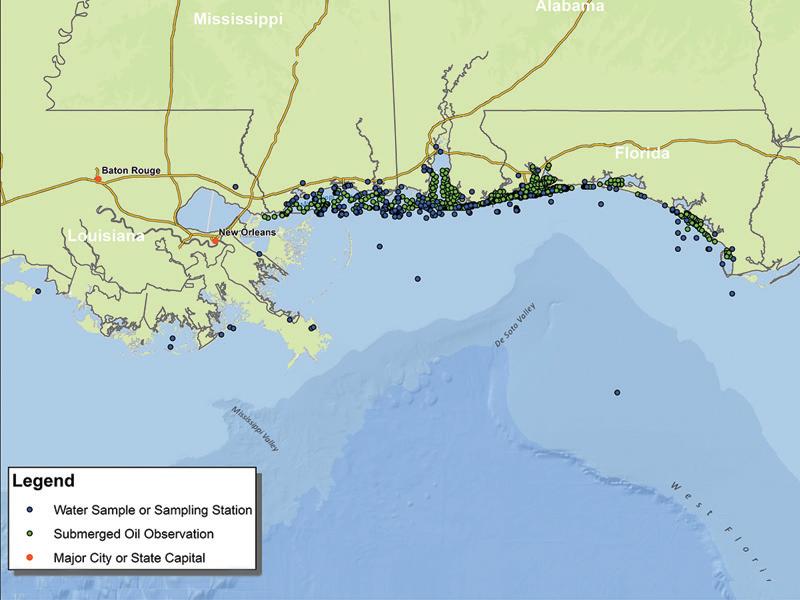 Employees Assessed for Exposure
CTEH Professionals Staffed for Response