Plan & Command℠
Streamline Your Response with Cutting-Edge ICS
What is Plan & Command℠?
Plan & Command℠ combines process driven continuous improvement with Incident Command System (ICS) standards to provide organizations with a flexible management system to succeed during an emergency response. This intuitive, user-friendly software integrates seamlessly, is compatible with most operating systems and can also work on different types of devices including notebooks, tablet PCs and smartphones.
Plan & Command℠ can be utilized for table top exercises up to full-scale exercises and support team ICS training with hands-on, interactive tasks for participants.
Highlights:
Custom Workflows

Rapid Integration

Collaborative Common Operating Picture

Multiple User Support

Comprehensive Automation

Responsive Layout Design
Customizable & Automated Workflows
Plan & Command℠ is designed to simplify the complex task of creating and managing workflows during crises. Task-based IAP development allows users to create customizable, process-driven workflows. What's more, built-in workflow automation supports consistent organizational elements throughout the product.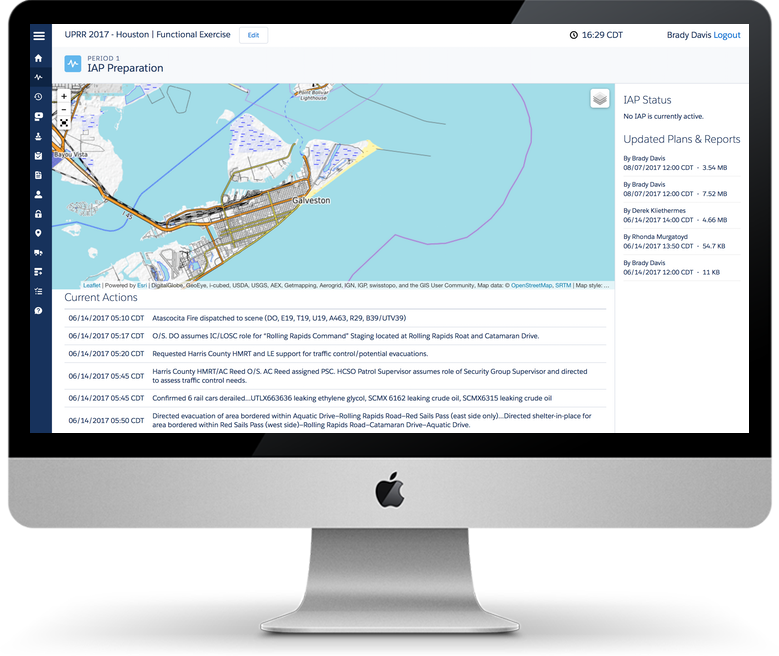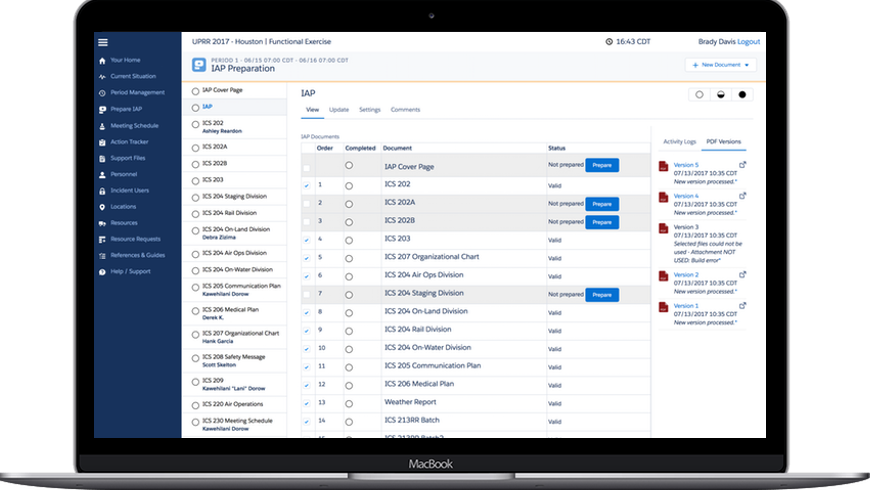 Intuitive, Informative Layout Design
Outside of aesthetics, the intuitive design of Plan & Command℠ makes it easy for team members to view and interpret information. That clarity and efficiency can make all the difference during emergency response situations. Even during training, users can focus on decision-making, rather than fumbling through an archaic user interface.
Security & Scalability
Daily offsite backup and storage of data are paramount to any response. Plan & Command℠ leverages industry-standard security, stability, scalability, and performance. This makes it one of the most versatile and secure pieces of emergency response software available today. We aim to protect project data from unauthorized access with duplicated methods of retrieval if necessary.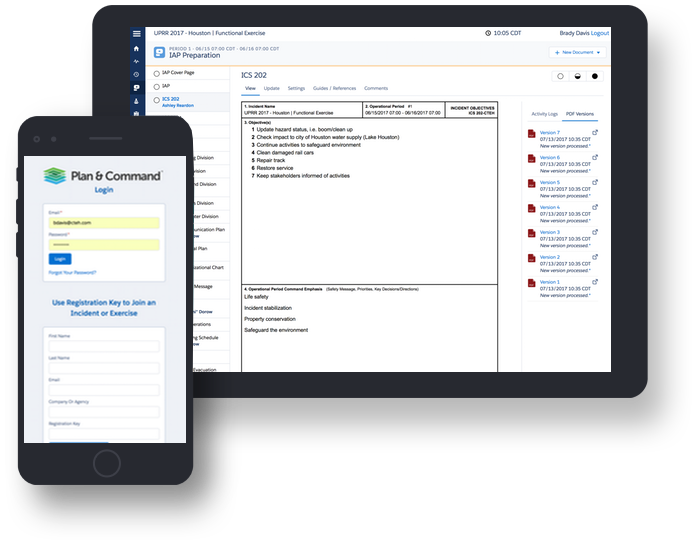 Just completed the first exercise with your ICS forms. Upon review and critiques from participants they love the forms. Huge success.

---

James Shuler, Energy Transfer Partners